Hey all It's Annmarie here been ages since i wrote a Blog post while i've been spending more time on the facebook page I'm hoping to get back into all things book not as much as i did before taking the time off but I miss reading and letting you all know what I think of the books.
I have been reading a few things recently read a game of thrones and loved it hoping to read through the second book currently reading The Hobbit by J.R.R. Tolkien while i love the films i thought it about time to seat down and read the book and see what I thought about it and so far I love it and its so easy to read and get into the book once I have finished I'm hoping to give you all a review anyway to the point of this post i thought i would let you all know what books are out this month that you may be interested in
Let's start with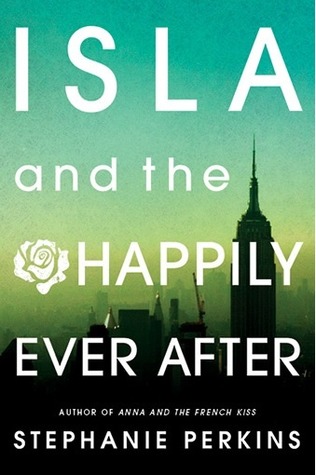 From the glittering streets of Manhattan to the moonlit rooftops of Paris, falling in love is easy for hopeless dreamer Isla and introspective artist Josh. But as they begin their senior year in France, Isla and Josh are quickly forced to confront the heartbreaking reality that happily-ever-afters aren't always forever.
Their romantic journey is skillfully intertwined with those of beloved couples Anna and Étienne and Lola and Cricket, whose paths are destined to collide in a sweeping finale certain to please fans old and new
I know a few people that have read the first two books and loved them but I have not got around to buying these books yet so what do you guys think about this series and will you be buying book three??
Expected publication: August 14th 2014 by Dutton
Another book out this month is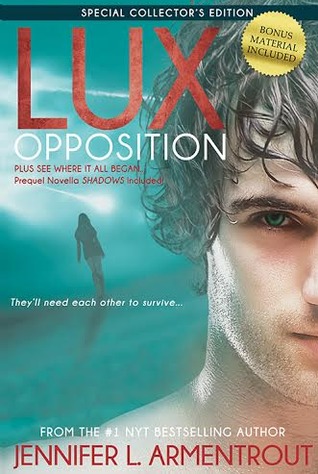 Katy knows the world changed the night the Luxen came.
She can't believe Daemon welcomed his race or stood by as his kind threatened to obliterate every last human and hybrid on Earth. But the lines between good and bad have blurred, and love has become an emotion that could destroy her—could destroy them all.
Daemon will do anything to save those he loves, even if it means betrayal.
They must team with an unlikely enemy if there is any chance of surviving the invasion. But when it quickly becomes impossible to tell friend from foe, and the world is crumbling around them, they may lose everything— even what they cherish most—to ensure the survival of their friends…and mankind.
War has come to Earth. And no matter the outcome, the future will never be the same for those left standing.
I think i read the first two books a while ago and remember them being good read im not really sure while i have not read the rest. What do you guys think?
Published August 5th 2014 by Entangled Teen
another book out this month is...
Ugly Love
When Tate Collins meets airline pilot Miles Archer, she knows it isn't love at first sight. They wouldn't even go so far as to consider themselves friends. The only thing Tate and Miles have in common is an undeniable mutual attraction. Once their desires are out in the open, they realize they have the perfect set-up. He doesn't want love, she doesn't have time for love, so that just leaves the sex. Their arrangement could be surprisingly seamless, as long as Tate can stick to the only two rules Miles has for her.
Never ask about the past.
Don't expect a future.
They think they can handle it, but realize almost immediately they can't handle it at all.
Hearts get infiltrated.
Promises get broken.
Rules get shattered.
Love gets ugly.
This is the first time I've seen the book and while its not my normally read i thought i would share.
let me know what books are you looking forward to this year maybe you would like me to share them in a post feel free to contacted me at bestbooks@cheerful.com if you have any questions if you are a author and would like us to share a post about your books and so on.
Thanks for taking the time to read the post and I hope to be posting more soon.